NEWS
November 2017... Back on the frozen continent after a year off!
3 months on the Continent should bring lots of images and stories!

The Royal Society Range from Ross Island. Victoria Land, Antarctica.
December 2016...
The Polar Geospatial Center (University of Minnesota) has released their new Polar Calendar for the year 2017. It's a beautiful collection of black and white images of the polar regions. I am honored to have my image of Garwood Valley, one of the magical McMurdo Dry Valleys in Victoria Land, Antarctica, on the front cover of the calendar!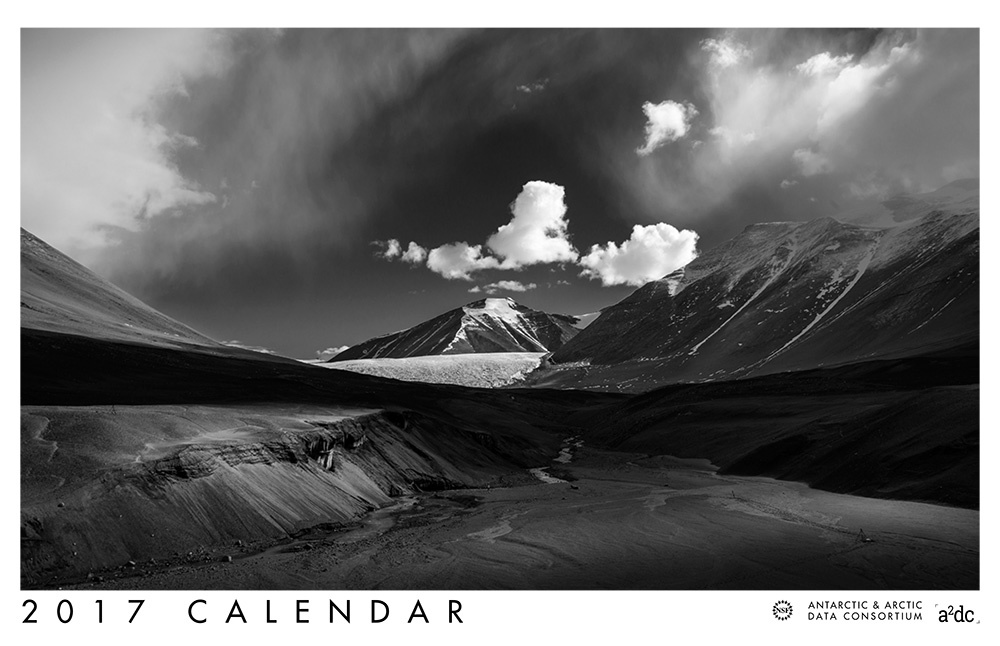 Last year, I had the pleasure to answer a few questions about my polar experience by the EyeEm team for Earth Day. Check it out!
Earth Day: An Antarctic Photographer's Warning of Climate Change
You can also read stories in GEO Magazine (in French) about Antarctica and South Georgia expeditions.
Mission Polaire en Georgie du Sud